Providing Cheerleading Training, Camps, and More
An All-Star gym located in Champaign, IL, IFC is a renowned training gym that trains athletes to compete in the ever-growing world of competitive cheerleading. Our team of expert coaches is committed to giving your child the best training possible. No matter their current skill level, our gym is here to help them become better cheerleaders.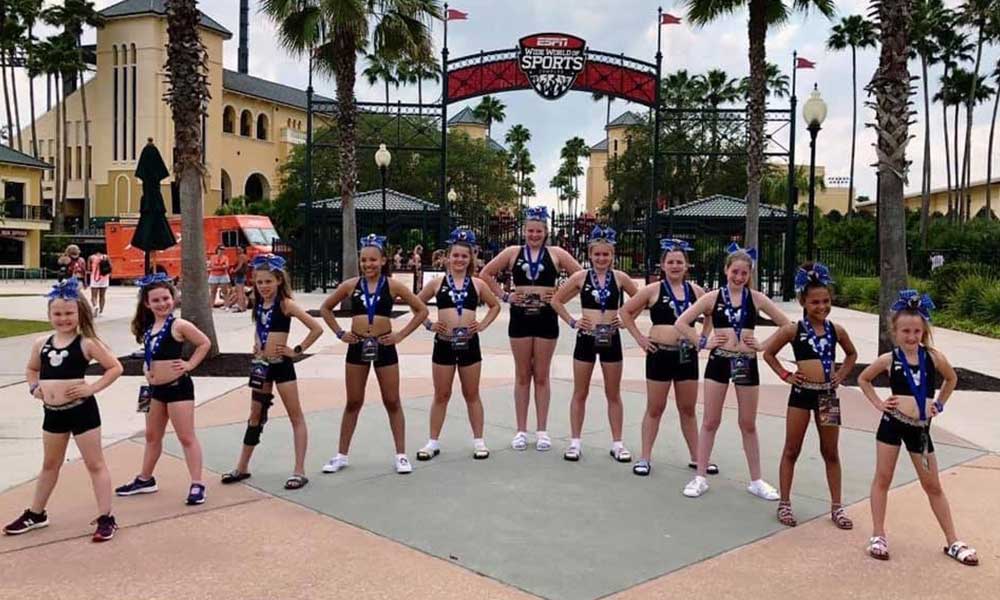 Why Join Our All-Star Gym?
We are a locally owned and operated facility.
We compete at USASF-sanctioned events.
We have a state-of-the-art facility that ensures the safety of all of our athletes.
We provide training for all skill levels ages 3 and up.
We take pride in holding 4 national titles.
Learn More About Our Cheerleading Services
IFC offers various services that are ideal for beginners to advanced athletes. Molding ages 3 and above, our gym is here to help develop their skills while having fun at the same time. Should you have any other questions about our facility or the programs that we offer, please feel free to reach out to us by phone or email. Our friendly staff members are more than happy to answer any questions. We look forward to hearing from you soon.

"We have been at I Force for one season and my daughter has had so much growth in her skills as well as confidence in her abilities. Great Coaches and the Owner is Very Professional."
– Mary

"We are in our first season at I Force Cheer (IFC), and the care and attention that the coaches and owners show the athletes on team is exceptional. The amount of growth my daughter has shown both on and off the mat is due to the caring guidance of the coaches and staff and is more than I could have ever dreamed of. I couldn't imagine wanting to be anywhere else but here.
– Kim
"I highly recommend I Force Cheer (IFC)! My daughter often has a hard time transitioning to something/someplace new, and in the past, there would be tears or refusal to go to activities altogether. I Force Cheer (IFC) welcomed her, and she was immediately comfortable and enjoys every minute. There have been only one or two sad days, and amazingly, NO refusals to be left at the gym. She is excited about cheer and her new friends, and I am so thankful we found Pam and Traci and all the great coaches at I Force Cheer (IFC)!
– Tara N.