From Your Trusted Competitive Cheerleading Coaches
At IFC in Champaign, IL, we believe that competitive cheerleading is fun, exciting, and rewarding. Our services are designed to give athletes an avenue to socialize while developing their skills. With our coaches, you can be sure that your children are in good hands. We offer competitive cheer training, stunt, jump, and tumbling classes as well as skills camps.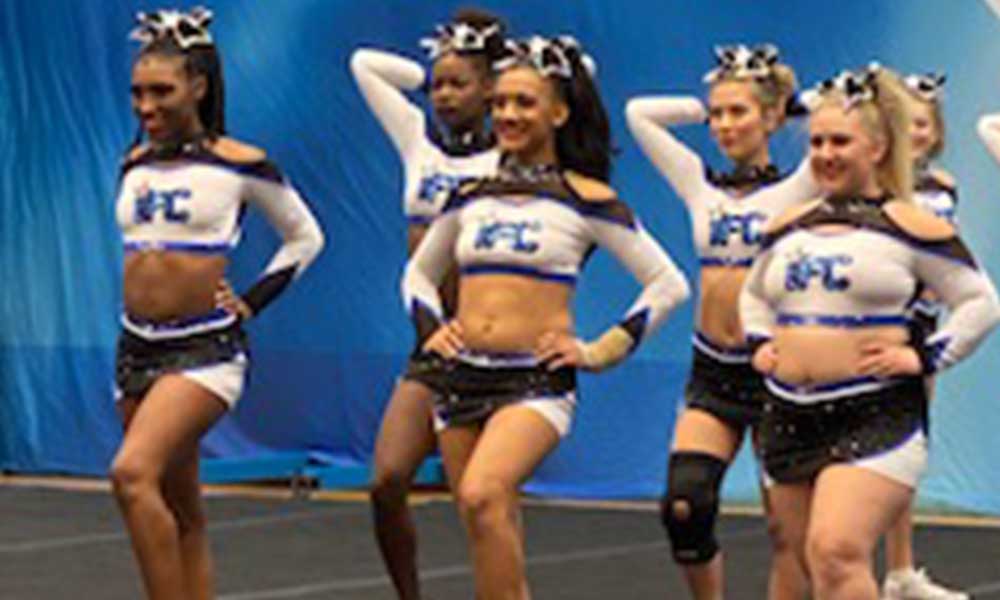 The Best in All-Star Cheerleading
With four national titles, IFC is proud to be one of the best all-star gyms in the country. We compete at USASF-sanctioned events to ensure the highest and best level of training and safety standards. Here, we don't hold tryouts. We believe that anyone can compete at the All-Star level. That's why our gym has levels of teams from beginner to advanced.
Competitive Cheerleading Training at Its Finest
At IFC, we have every skill, and we will train your athlete everything they need to know to compete on one of our All-Star Cheer Teams. If they are not quite ready for a competitive team, we offer recreational classes as well. We also offer private lessons and so much more.
Inquire About Our Cheerleading Gym
If you are looking for a cheer gym that you can trust, you've come to the right place. Here at IFC, we always do what we can to bring out the best in your athlete. Our services are backed by our seasoned coaches and experienced staff members, giving you peace of mind that we are the perfect gym to hone your child's cheerleading skills. Should you have other questions about our gym and the services we offer, please feel free to call or email us. We're more than glad to attend to your needs. Contact us today!